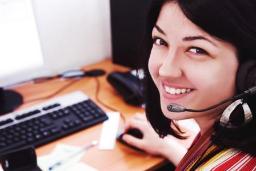 Contact Information
Our office is located at 3800 W Highway 22 in Corsicana - Just west of the Corsicana High School and 0.8 miles west of the Navarro Regional Hospital.
Contact us by phone at 903-874-7411 or 800-771-9095 or e-mail us at msdept@navarroec.com with any questions about your bill, service or construction.
To email specific departments, fill out the contact us form on the right.
FAX NUMBERS
Member Services
903-874-4035
Accounts Payable
903-874-6891
Construction Department
903-874-4893
Collections Department
903-874-5823
Administrative Services
903-874-2541
Distributed Generation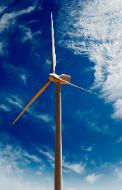 The purpose of this Distributed Generation Procedures and Guidelines Manual for Members is to provide procedures, guidelines and requirements for a Member to install and connect  to the Cooperative's electric distribution system certain electric generation facilities described and referred to as "Distributed Generation". The Member is required to submit an application, fulfill the requirements set forth in the DG Manual, and execute an agreement with the Cooperative prior to connecting the Member's Distributed Generation facilities to the Cooperative's electric distribution system. This manual is for informational purposes only. Other paperwork that you may need are the: Distributed Generation Short Form Contract and DG Rider
The Cooperative reserves the right to revise and amend this Manual from time to time.
Budget Billing
Trying to budget for your utility bills?

Navarro County Electric Cooperative offers Balanced-Billing to eligible members.  For program details
and for a copy of the budget billing agreement for enrollment please click on the documents to the right.
Special Needs Customers
No matter the cause of an outage - weather, accidents or maintenance work, NCEC, Inc. does its best to minimize any inconvenience to our members and attempts to restore electric service as soon as possible. Of specific concern during an outage are those who rely on electricity for a life-support system. If you or a member of your household is dependent on such a system, please complete our Special Needs Form and return it to our offices so we can identify your account.
Utility Line Locates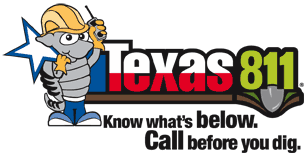 To have your power line located....

Navarro County Electric Cooperative is a participant in the Texas One-Call system called DIGTESS. To have underground electric lines located call 1-800-DIG-TESS at least two working days prior to digging. NCEC as well as phone and some water utilities will receive notice to locate any lines near the work to be done.
           Your safety is important to us, so be sure to CALL BEFORE YOU DIG!