TEC Loss Control Awards NCEC with a One Million Hours Worked without a Loss Time Injury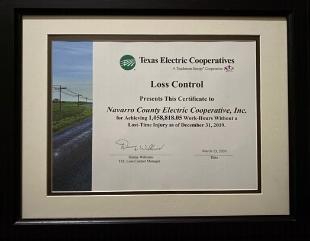 On May 15th 2019 Navarro County Electric Cooperatives employees reached a milestone with the Cooperative achieving 1,000,053 hours without a loss time injury, this was achieved in 10 years, 5 month and 12 days, a total of 2832 working days.  With the dedication of the Cooperative Employees serving our members and working safe we have reached 1,080,029 hours, 3069 days and 11 years without a loss time injury as of March 31st 2020.

Congratulations to all the employees of Navarro County Electric Cooperative for their hard work and putting safety first in their jobs.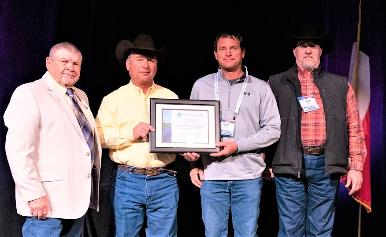 NCEC Employees Train for Pole Top & Bucket Rescue
Yes, its that time of the year again!  Pole Top & Bucket Rescue training was conducted at the NCEC office with the Texas Electric Cooperative Safety Specialist and Loss Control Program. Pictured below are various NCEC outside employees preparing to safely lower the rescue dummy to the ground, while several employees assist by truck and others waiting to administer First Aid on the ground. NCEC, Inc. is committed to safety!