TEC Loss Control Awards NCEC with a One Million Hours Worked without a Loss Time Injury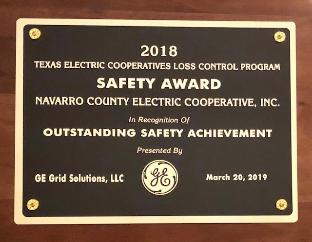 On May 15th 2019 Navarro County Electric Cooperatives employees reached a milestone with the Cooperative achieving 1,000,053 hours without a loss time injury, this was achieved in 10 years, 5 month and 12 days, a total of 2832 working days.  With the dedication of the Cooperative Employees serving our members and working safe we have reached 1,080,029 hours, 3069 days and 11 years without a loss time injury as of March 31st 2020.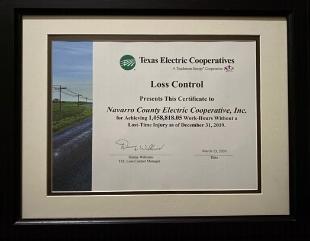 Congratulations to all the employees of Navarro County Electric Cooperative for their hard work and putting safety first in their jobs.